Mark Badoy's Fashion Guidebook
Sep 22
You can do some pretty nightmarish stuff in . Had to finish this in because the brush I was testing froze the app.
Aug 29
Need new pencils but Houston stores are pretty overpriced. Gotta dig up a good online store and buy in bulk. #drawing #pencil #sketch
Aug 17
Lydia, please do something batshit crazy soon. #BreakingBad #pencil #drawing #sketch
Aug 16
Ballpoint pen sketches. One took 2 minutes, the other took 20. One of these days, I'll figure out this consistency thing. #ballpoint #sketches #consistency
I will be painting dogs forever. This is DEXTER. #dog #oil #painting
Aug 14
TUMBLR — IT BEGINS
Feb 06
Goodbye, Tumblr!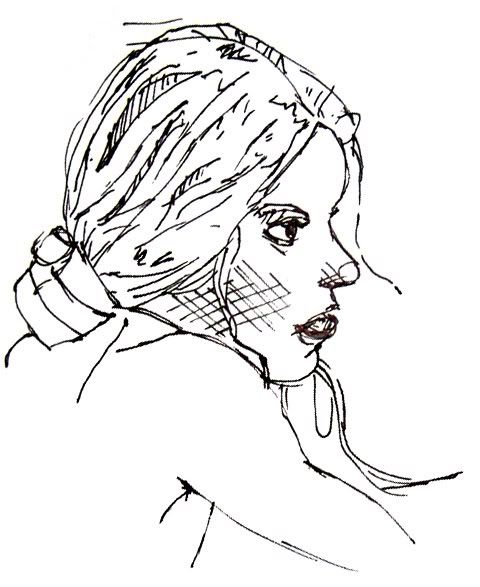 When I first joined Tumblr, I thought it was just another blog service.  It wasn't until two months ago when I realized that this is just an image playground.  I need more than "likes" and "re-blogs" for the type of interaction I'm going for.
I'll still hang around.  Tumblr has got to be the most abundant (albeit unorganized) art and fashion resource I've ever seen, but you can find my new posts at
http://markbadoy.blogspot.com/
Feb 04
Androgyny is Over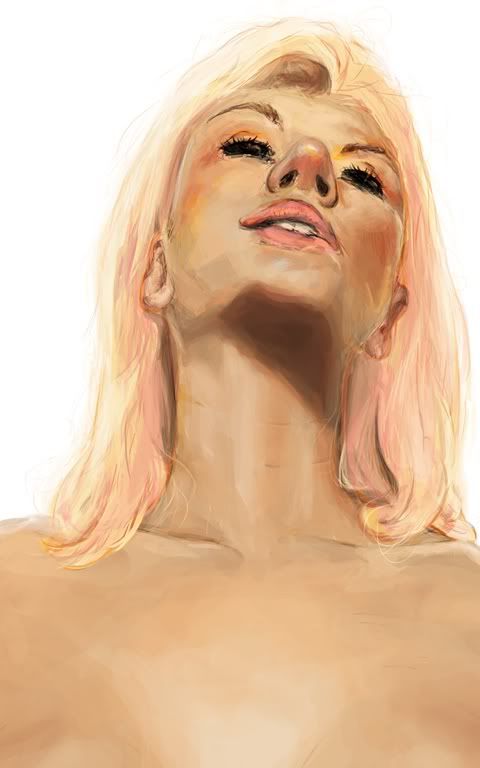 I am thoroughly pleased with this image.  The skin and face was rendered almost exactly as I wanted, and I was able to capture power and arrogance in the pose.  (Which are two themes that I haven't been able to illustrate properly before.)
I did spend way longer painting this than I had planned, about six and a half hours total, but I'm really glad I did.  I've improved, and I have visual confirmation of my progress.  It's an amazing feeling.
I admit, I'm having a lot of trouble with hair.  I'm considering buying a pack of ribbons and sketching/painting them over and over again as a hair exercise.
Anyways, here is a side-by-side comparison of the work-in-progress.  I'll try to show more of these WIPs.  I love analyzing the choices I've made, especially when it comes to art.
(EDIT: Couldn't help it.  The hair and some of the highlights were driving me nuts.  Tweaked the image a little more.  Okay, now I'm thoroughly pleased.)
Feb 02
Androgynous Female #3
I told myself I'd spend less time on today's drawing.  Instead, I spent twice as much time on it, about four hours total.  And half that time was spent staring at a frozen Photoshop.  I need to replace my antivirus.  Photoshop never froze before installing Norton.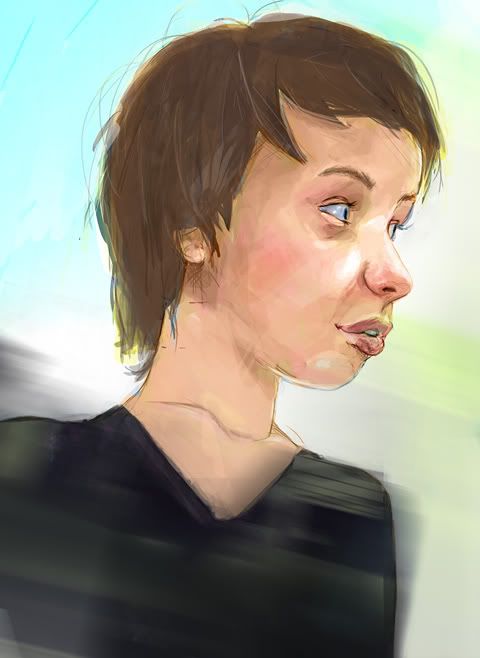 (EDIT: So I realized why I hated the original drawing so much.  I made the eyes too small and I was too sleep-deprived to notice it.  Okay, I don't hate you so much anymore.)
There's something to thumbnails that I can't quite put my finger on.  I'm trying (and failing) to create good images that also look great as thumbnails.  There's something gratifying about a picture that looks good no matter how you view it.  Maybe it has to do with bold values.  I'll figure it out later.
Feb 01
Androgynous Female #2
The pressure of GDC is around the corner, so I'm doing these black and white studies to calm my nerves.  I spent about two and a half hours on this one.  It was fun slapping textures on it to give it more character.
So anyways, my dreams are starting to freak me out.  When I was a child, I used to have nightmares.  All the time.  Then for almost ten years, I had sleep paralysis.  Now, I'm experiencing two different things.
Lately, I've been hearing music in my sleep that I've never heard before.  I wake up humming a song that doesn't exist and that makes me paranoid.  I knew you could dream all sorts of things, but never knew sounds and music was one of them.  Even scarier, a couple of hours ago, I woke up with vivid memories of events that never happened.  My memory is bad as it is.  Way to make it worse by putting fake memories into my head.
I probably need to stop chugging all this fucking coffee.