Mark Badoy's Fashion Guidebook
Jan 17
Image a Day! And other things!
Today was fun and productive.  I'll show off some of the things I did, because they're kind of fun to look at.  First, I dusted off and organized my desk.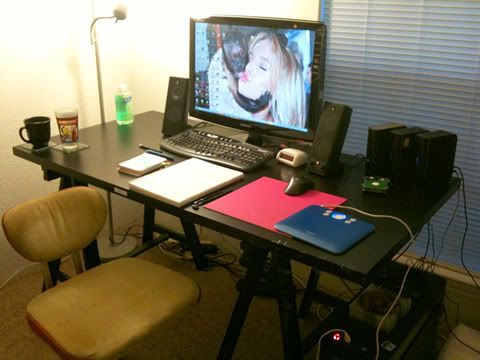 It's so clean!  I haven't had such a pleasant work area in a long time.  (Compare to my old "desk".)  I also got a lot of little things done for a 3D project.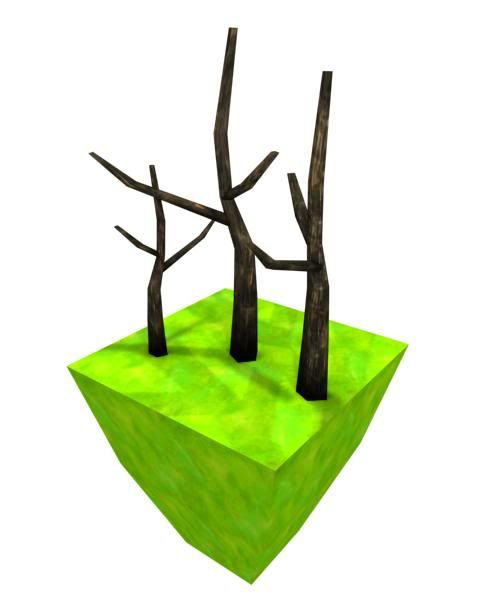 (Models above are all placeholder.)  Here's the seamless tree bark texture tiled.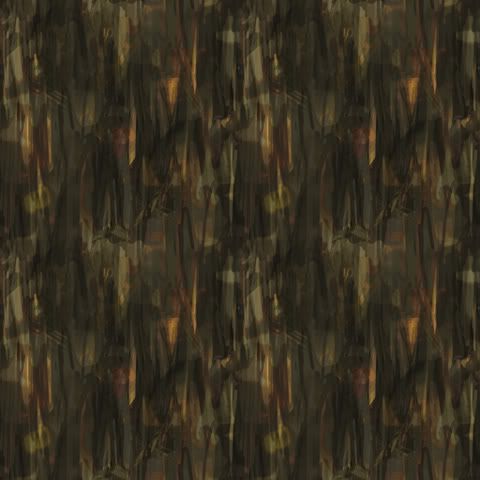 And I got to draw again for the first time in months.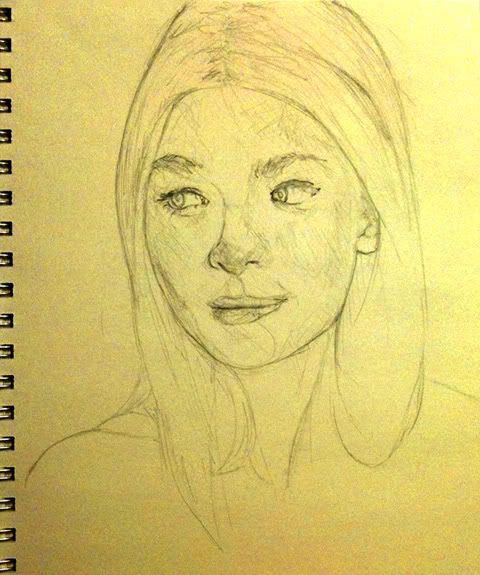 I thank a normal sleep schedule and coffee for my success.  I will try to upload fancy art every day again.  (Even if it's just an iPhone photo, some texture that makes no sense, or another sketch of another girl.)
My Circadian Stomach
I read in a couple of places (see below) that a 16-hour fast is a good way to adjust your sleep schedule.  So last Saturday, I gave it a shot and it's kinda working.  I still get excessive drowsiness at certain parts of the day but at least things are kinda normal.
Of course, those few hours of fasting have completely ruined my stomach.  Maybe I've been eating poorly or I've been dehydrated, and fasting was just the feather that broke the camel's back.  Regardless, I just hope I'm not dying again tomorrow.
I've spent the day fighting the urge to take a nap.  I think it's time for what I call my "long night nap".  Hopefully, I'll get a good rest and not be awakened by my worthless neighbors.
Jan 10
Best of Music 2011
For most of my life, I've been constantly on the search for good, genuine music.  Regarding that search, 2011 was an abundant year for me.  I have found more amazing bands and musicians last year than I have in any other.
These are my top ten favorite bands and musicians of 2011:
10. Apparat
I discovered Apparat by clicking randomly in YouTube.  I've only been exposed to his latest album, The Devil's Walk, but I've already fallen in love with the little I've heard.  Apparat is flowing, calming, and beautiful.  Imagine my jaw dropping when I recognized his music in an episode of Breaking Bad.
9. The Baker Family
The Baker Family is a group of exciting kids that seem to absolutely love what they do.  Their music is fun and refreshing, and they embody everything I expect from an Austin-based band — Energy, youth, and that indie scene/sound.
I saw The Baker Family live in Austin.  I'm actually in the audience in that YouTube clip.  (Not in the actual clip, but buried in the crowd, behind some girl with a ridiculous hat.)  I found it pretty hard to find their music online, but they've got a complete album available at Bandcamp.
8. Danger Mouse and Daniele Luppi
I'm going to cheat with #8 and sneak two musicians in.  Danger Mouse and Daniele Luppi's Rome is one of my most-played albums in iTunes.  I cannot get enough of this unique sound.
Before 2011, the only thing I knew of Danger Mouse was that song, Crazy.  And I fucking hated it.  That song was everywhere, and everyone and their mother was singing it.  Then along came Breaking Bad (again) and its menage of fantasmal music.  Black was the "gateway song" that got me into Rome, but the mood and old school setting is what kept me coming back for more.
7. Mother Falcon
Mother Falcon is what I imagine when a bunch of band geeks get together and create their own music.  I had the honor of watching them perform after an already-amazing Beirut concert.  And just like Beirut, Mother Falcon sounds just as good (if not better) live as they do on their albums.
6. Jenny and Johnny
Jenny and Johnny reminds me of the carefree, loving youth I never had.  Listening to them makes me think of summers on an imaginary beach with a non-existent girlfriend.  Here's a link to their Big Wave music video, because Warner Bros. hates fun and disabled embedding.
5. Dr Dog
I have a hard time describing Dr Dog.  Their sound stems from the generations before mine.  If I had to describe them, I'd say they remind me of The Beatles, Hellsing (anime), and Project Justice (videogame).  And my dad would probably like them.  Of course, he would never give them a chance because of their name — Dogs can't be doctors!
4. Gaby Moreno
Gaby Moreno spent two years singing in clubs in the early 20th century.  She later time-traveled to modern day New York to write the Parks and Recreation theme and share captivating, jazzy music.
Okay, so only part of the above statement is true (that I know of).  I barely discovered Gaby a couple of weeks ago, just days before 2011 was over.  But I fell in love with her so quickly that she flew towards the top of my list.  Here's more feel-good music that my dad would probably like.
3. Duchess Says
And now for some music that my dad would hate.  If I was a character in a fighting game or a boss fight in a videogame, I would want these French-Canadian punks to create my theme song.  Their music is full of such primal energy and builds up to something raw, powerful, and scary.
Also, I think I might be in love with "A-Claude", the vocalist.  She dresses like a grandma and acts like a complete lunatic on stage.  I need to see these guys live, even if I have to fly to Canada or Europe to do so.
Note: The video I posted is stuntkid's illustration named Dead Lips.  He has nothing to do with Duchess Says and just used their song to show his work process.  The song's name is Prologue (Gilbert).
2. mr. Gnome
We're close to number one.  Now, the hardest part about creating this list was choosing the top three.  The main reason Duchess Says took the number three spot behind this band was because I got to experience mr. Gnome live.
After witnessing their performance, it completely transformed the songs that I was already infatuated with.  I can remember Sam Meister destroying his drum kit and Nicole Barille's haunting, echoing, terrifying voice.  Every time she even whispered into the mic, I could feel the entire building shudder.  So when she shrieked and screamed, it filled the room with a kind of unholy energy.  It was beautiful, and felt like a religious experience.
1. Bright Eyes
My number one spot for 2011's best music goes to Bright Eyes.  Not for being my favorite band — I can tell that I might not like some of their earlier stuff, and that their later stuff might not meet my expectations.  Instead, they get #1 for producing the most complete, fulfilling soundtrack.
The People's Key is my most played album in iTunes, and that doesn't count how many times I've looped their music on Spotify or my iPhone.  Each song flows perfectly into the next and (the way my imagination works) the album paints an insane story of a post-apocalyptic cyberpunk world.  Every time I play this album, I imagine surviving this ruined place and I feel better about myself.  Naturally, there's absolutely no way anyone else can imagine the same thing I do when listening to this album, but that doesn't stop it from being anything short of awesome.
Unlike The Killers or Arcade Fire, I feel like I can enjoy Bright Eyes without feeling like complete hipster trash.  This has nothing to do with them being my top pick, but it helps.
Bright Eyes presents us with a broken, lonely world and fills it with warmth, hope, and kindness.  When I listen to The People's Key, I can actually feel myself on the verge of tears, smiling unconsciously and uncontrollably.

Honorable mention goes to..
Jan 07
Wookie Goldberg
What does it take to kill my productivity?  The death of my laptop obviously.  Time to start posting regularly again.  I've been working on some "Best of 2011" lists that I'll put up soon, and I'll slowly build up to my "Image a Day" project again.  I'm so sad that thing died.  I was so productive during those few weeks.
For now, let's start with something simple.  And beautiful.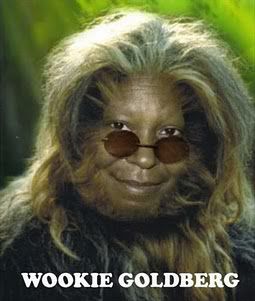 I don't know what the allure of this image is, but people absolutely love it.  I tag it everywhere in Team Fortress 2.  I can't count how many people completely stopped whatever they were doing to look at Wookie Goldberg.  I've killed countless people because they stopped to stare at this amazing image.  I call this series, "People Looking at Wookie Goldberg".
Jan 04
skysilcox asked: What time is it
That is a tough question.  I don't think I can answer that publicly.
Nov 03
October: The Spookiest Halloween Yet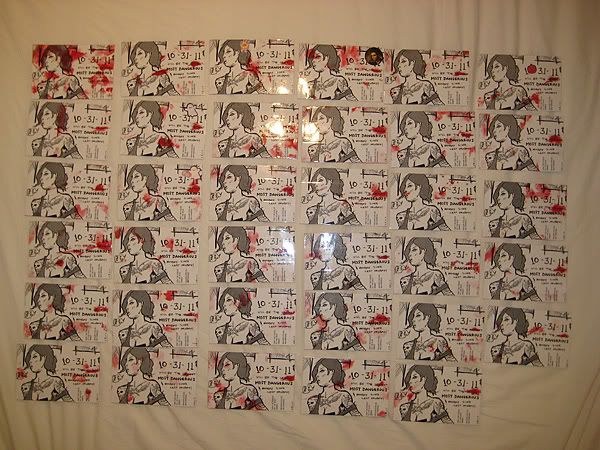 Mail Art Project for October Progress: 100% Complete!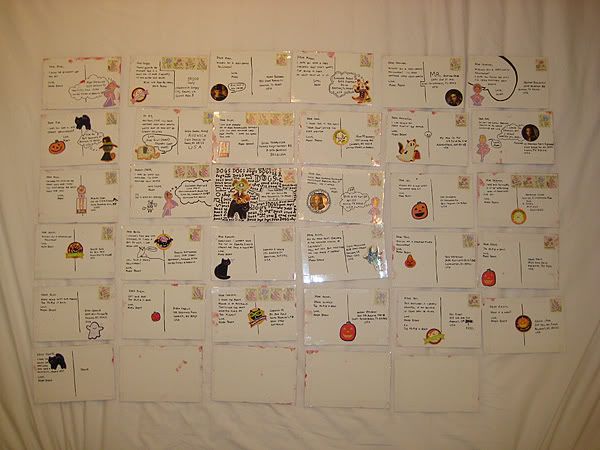 So a lot of things have happened in the past two weeks.  I won't cover it all now, but regardless this post will be kind of long.  Part rant, part post-mortem for my October Mail Project.  Let's start with the post-mortem because God knows I love analysis.
What went well?  The end result was pretty awesome.  I got to send out dozens of unique postcards all over the place.  I sent some to family and friends, and a lot more to strangers across the globe.  After just a couple of days, I got a lot of positive feedback from people, which was a much-needed boost of confidence and motivation.  I'm usually pretty private with my work.  I normally don't like showing off anything to anyone — the absolute exact opposite mindset that an artist should have.
What went wrong?  I underestimated times.  The time it took to make the fake blood splatters, the time it took for the paint to dry, the time it took to apply my homemade lamination, all the different messages I wrote on each card.  I worked non-stop on this project and it took over a week longer than I expected.  In the future, I'm going to spend a lot less time personalizing the cards, which is such a God damn shame but much needed for my sanity.  My lamination method (that consists of carefully overlapping box tape), time-wise, was the longest step.  Each card took about 5-10 minutes to laminate.  The only thing I can say about that is that hopefully I'll get faster with this part in the future because it's such a necessary step.  As cheesy as the tape can look, I love the glossy shine that it leaves behind.  It also protects the card from the elements and the wear of time.
What I learned.  I learned to finish this project as soon as possible in the month, so people can still receive the card in the same month.  I'm sure the folks in Australia, Belgium, and Italy will wonder why I'm warning them about a date that happened days/weeks ago.  Also, I confirmed what I already knew was true: Getting stuff in the mail makes people happy. 
The cards spoke the truth, "10-31-11 will be the most dangerous Monday since last Monday!"  On October 31, 2011, my computer died.  It's been good to me over the years, so I really can't complain.  But it's also left me worthless and in mourning.  I can't work without a computer and I can't play without a computer.  So I just kind of sit here, wishing things were different.
I'm lucky though.  I still have my iPhone, that I've been using for entertainment (music) and for researching a new computer.  My friend let me borrow his laptop to back up my computer's HDD and so I could have stuff to do (even though he needs it for school).  And I've got a team of people feeding me information and helping me build a new computer, which is something I've never done before.
Another image for today: This is what my desk looks like.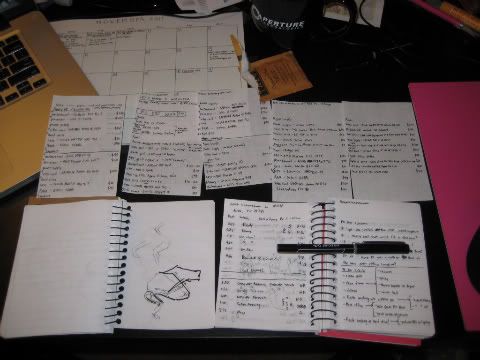 All the loose pages are notes for my new computer.  The small notebooks are filled with "to do" lists, logs of my activities, quotes, rants, doodles, sketches, and other things that I thought I'd want to read again some day.  And these tiny notebooks are everywhere.  Some are in my parents' house in Houston, scattered in the living and dining rooms, a couple are still packed in boxes, some are sitting on my shelves, and there's even a few in my apartment in Austin.  The key to whatever the hell makes me tick is in those notebooks, scrawled in thick black ink.
Oct 25
Mail Art Project: October Preview 2
Extra Image: Mail Art Project: October Preview 2
Mail Art Project for October Progress: 90% Complete!
I want to run my deep red hands up and down my walls.
Oct 24
Mail Art Project: October Preview
Today's Image: Mail Art Project: October Preview
Mail Art Project for October Progress: 80% Complete!
My hands are covered in tiny cuts and dried spray mount.
Oct 21
ART DIRECTLY TO YOUR SLOWMAIL!
I'm starting an art project where I make stuff and mail it out to people. Send me an e-mail (mbadoy on the gmail) with a name and address if you would like to participate. International people should not be a problem! (Though I will secretly loathe you for making me pay more for postage.) I'm planning on mailing stuff out once a month. The first batch goes out this Monday (or tomorrow if I can figure out what I'm doing even faster)!
PICTURE UNRELATED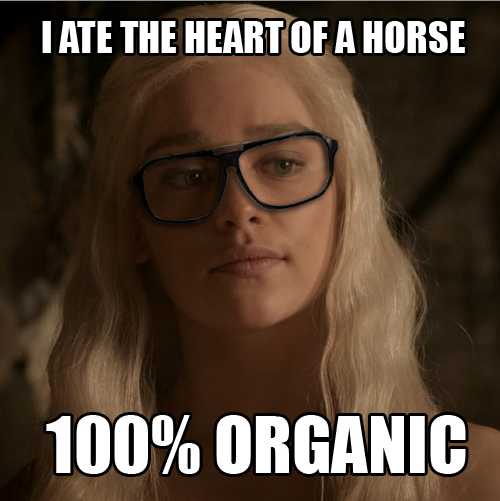 Also, it's been a busy, crazy week.  I'll upload several pictures soon.
Oct 16
Face the Wall
About two weeks ago, I started my "Image a Day" project.  Since then, I've skipped a couple of days, but I think I've posted more than enough images to fill in the gaps.  And since I started this project, I haven't skipped a single day of working on art.
Today's illustration: Face the Wall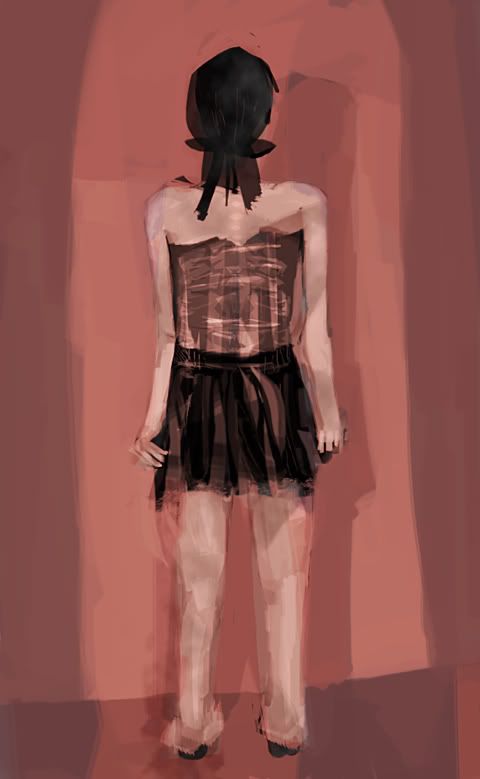 I realized that I haven't done many Halloween-themed images this October, so I decided to push this picture in that direction.  (Even though, now that I'm looking at it, I get more of a feeling of abuse from the image than the feeling of Halloween.  I'll try again next time.)  I actually had a lot of fun with this picture.  I'm slowly developing a style that I can proudly present as my own, and that's very exciting for me.
Some sketches:
I also finally finished modeling and unwrapping the Japanese building.  Here's a preview: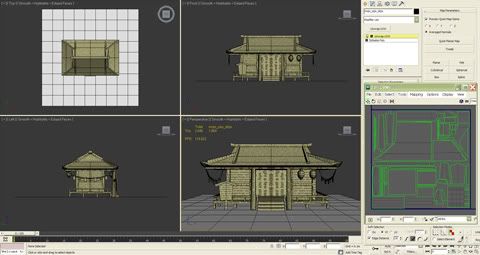 I'm currently in the process of texturing it.  I'll post updates the next day or so.  In case you're wondering what's up with the current texture, it's just part of my modeling process.  Whenever I model stuff, I apply a large "wall of text" texture on it so I can make sure that I unwrapped the model the way that I want it to, and be certain that specific polygons aren't mirrored or rotated when they're not supposed to be.  At a glance, it also gives me a good measurement of how I unwrapped the model.
I had to recreate this "wall of text" because I have no idea where I put my last one, so I scoured Google+ for the largest "about me" page I could find.  Luckily, I stumbled across Ben Parr's, a lovely young man who posts 100% interesting things.  But I wanted to depersonalize the texture, so I replaced every "Ben Parr" with "Queequeg".  A couple of Ben Parrs still made it through though.  Even in pure text, he is a master of elusion.  The texture isn't seamless, but it gets the job done.  Here's a link to that if you're interested.
Since I am getting close to finishing this building, I'm already thinking of my next one.  In the spirit of October, I want to do a spooky/dilapidated/haunted house.  I'll start doing sketches for that soon.